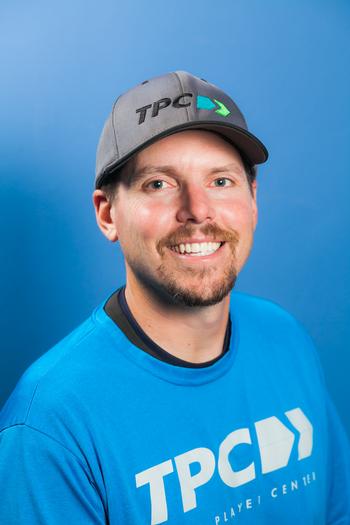 TPC Trainer since 1998

Email: [email protected]
Instruction Disciplines:
Pitching Mechanics

Power Throwing

Injury Rehab Throwing

Total Player Development
With over 3 decades of pitching experience, Jason Sekany is the founder and lead pitching instructor at TPC Baseball & The Pitching Center.
Playing Experience
As a pitcher Jason's experience began locally and includes stops at every level from Granada Little League to the Major League Rosters for both the Boston Red Sox and Cincinnati Reds. Jason played for Granada High School, Modesto Junior College and University of Virginia before being selected in the second round of the 1996 MLB Draft.
Coaching Experience
As a pitching instructor, Jason has 20 years of experience and has completed over 25,000 lessons. Jason has also served as director or co-director for dozens of baseball and pitching specific clinics and has spoken at numerous parent and coach seminars both locally and around the country.  Jason has also been a youth league coach/manager and assisted with area high school and Jr college programs.  Jason has also worked with Team USA Baseball as a pitching coach and scout since 2010 including coaching the 2013 IBAF World Cup Gold Medal Team, the 2015 WBSC World Cup Gold Medal Team, the 2018 WBSC Pan American Gold Medal Team and the 2019 IBAF World Cup Team.  Additionally he has been a Task Force member at numerous USA Baseball events including the National NTIS and Tournament of Stars.  Jason also serves as the Northwest Regional Director for the USA Baseball NTIS (National Team Identification Series).  Jason also serves currently as a varsity coach at Granada HS.  Notable Students include 2015 National League All Star Tyson Ross and 2014 #1 overall draft pick Mark Appel and Chris Flexen, NY Mets MLB Pitcher, former MLB pitcher and current MLB consultant Brian Bannister.
Program Development
Through the years of experience Jason has been helped to develop numerous training development programs.  The Power ThrowingTM program was one of the very first and most productive velocity enhancement programs created.  Jason has also worked closely with experts in the fields of sports medicine, sports psychology, physical therapy and strength training to develop a comprehensive return to throwing program for players coming off traumatic arm injuries and surgery.  He has also co-founded Lil' Baseball which is an introduction to baseball skills program for ages 2.5 – 5.
Charitable Work
Jason is most proud of his work with charity youth programs including the RBI (Reviving Baseball in Inner Cities), the Challenger Baseball Program and others serving as both an instructor and motivational speaker for kids.  He is also the Founder and Executive Board Chairman for the East Bay SportStars, a 501c-3 corporation that is dedicated to raising funds and facilitating athletic opportunities for youth needing financial assistance and/or guidance.
Mentors & Associates
Along with his pitching and coaching experience Jason has had the opportunity to work with and learn from a number of the nation's top experts in pitching.  These experts include:
Dr. Tom House – world-renowned pitching coach and author. Jason has been certified under Dr. House's organization, The National Pitching Association, in the areas of pitching mechanics, functional baseball fitness, mental-emotional management and nutrition.
Dr. Phil Wagner – Founder of Sparta Performance Science
Dr. Charles Preston – Orthopedic Surgeon Muir Hospital
Dr. Donald Chu – Physical Therapist Athercare
Jerry Weinstein – MLB Bench Coach Colorado Rockies
Brent Strom – MLB Pitching Coach Houston Astros
With an open mind in addition to this experience, training and a scientific background, Jason is constantly striving to learn more and find better ways to help each pitcher reach his or her potential.