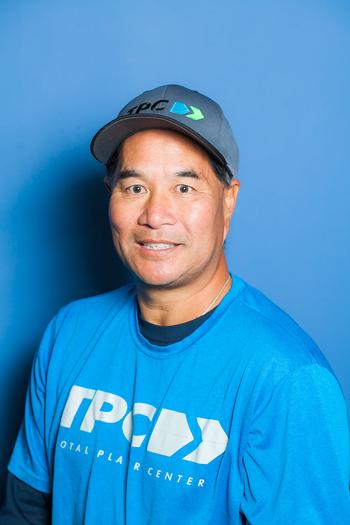 TPC Trainer since 2007
Email: [email protected]
Instruction Disciplines:
Pitching Mechanics
Power Throwing
Injury Rehab Throwing
Kevin is a welcome addition to the TPC staff.  With his tremendous background and coaching experience including serving as the varsity pitching coach for Ramon Valley High School for ten years, he immediately added a great deal to our programs.  His knowledge of the game, love for the kids and desire to learn more make him a perfect fit with TPC.
Background
Kevin has an impressive coaching background.  His dedication to his players and the success they have enjoyed under his guidance have made him the area's most sought after high school pitching coach.
Coaching Experience
Kevin has coached baseball for over 20 years.  He has served as a youth level coach and trainer with Pleasanton American and San Ramon Valley Little Leagues.  Kevin began his high school coaching career in the late 90's and quickly worked his way to the varsity level.  Kevin had the opportunity to serve as varsity pitching coach for legendary high school coach Rick Steen and San Ramon Valley for 10 seasons – winning 2 NCS Championships.  Kevin also was the pitching coach at De La Salle High School for 2 seasons.   Kevin works with several professional players during the off season and he is involved in the STRETCH Winter Bootcamp program for local youth baseball and softball players.
"I really enjoyed the Pitching Mechanics class and it significantly improved my pitching performance in the 2015 spring season.  Coach Kim kept it simple, used effective drills and always had very specific areas of improvement to work on each week.  The level of personal instruction and video analysis really made a big difference in my baseball season.  My team won the District 57 Championship for Gold 90's."  ~ Connor M., age 15