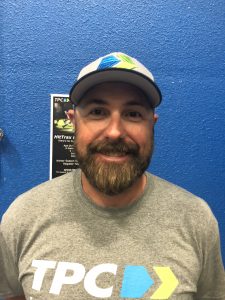 TPC Trainer since 2018
Email: [email protected]
Instruction Disciplines:
Hitting
Softball Pitching
Catching
Fielding
Throwing
Total Player Development

Background
Matt joins TPC the TPC Staff bringing a unique blend of baseball and softball experience.  Following his playing days, Matt went on to serve his community as a Police Officer for 15 years until his career ended due to injury sustained in the line of duty in 2016.  In addition to his service he has worked with area youth players in both baseball & softball for over 15 years.
Playing Experience
Matt has an extensive background in baseball and fast pitch softball as a player and coach. He was a 4 year baseball player at Castro Valley High School in Northern California.  While at Castro Valley High, Matt was a utility infielder and helped his team capture two consecutive league championship titles.  Upon graduating Castro Valley High, he went on to study at Cal State University East Bay where he earned his Bachelor of Science degree in Criminal Justice Administration.
Coaching Experience
Matt has studied the science of hitting under the tutelage of legendary hitting coach Oscar Miller for over 20 years.  Matt has also spent extensive time working with and studying under several top softball pitching coaches.  He has trained young athletes for the past 15 years as a coach and privately for numerous baseball and softball travel teams at many levels (12u-18u).  Matt currently is the head coach for a local High School Varsity softball team in the East Bay.
Send a message to this TPC Instructor for questions or comments :