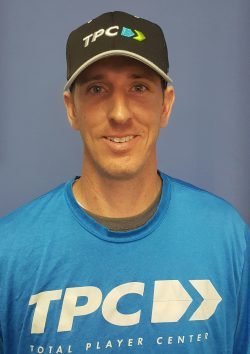 TPC Trainer since 2016
Email: [email protected]
Instruction Disciplines:
Hitting Mechanics
Pitching Mechanics
Total Player Development

Catcher Training
Umpire Training
Scott comes to TPC with an extensive background in baseball.  He is also yet another in a long line of accredited teachers to be a part of our TPC Staff.  He blended experience as a D1 player, MLB Umpire and baseball operations administration make him a tremendous addition to our team.
Background
Scott's baseball resume is extensive.  As a player, Scott competed to the Div 1 level as a utility player at Northern Colorado University.  Following his collegiate playing career, Scott became a professional umpire and quickly ascended through the system to the MLB level.  Stops along the way include Championship Series and All Star Game assignments at every level as well as the 2011 MLB All Star Futures Game.  Scott has also developed 2 umpire and player training programs.  He also continues to umpire at the collegiate level.
Scott has also worked in baseball administration as an Operations Manager at NCTB as well as being the Merchandise Coordinator.
Coaching Experience
Scott has served as a coach and evaluator for the UDSA Baseball NTIS for the past 2 years.  He has also been a trainer/instructor for the Orinda Baseball Academy for 5 years.  Scott's energy, passion for the game an experience are a welcome addition to TPC.