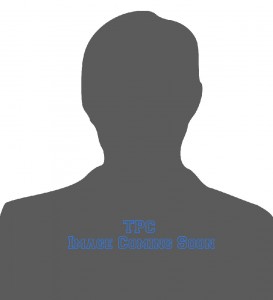 TPC Trainer since 2019
Instruction Disciplines:
Hitting/Power Hitting
Fielding
Pitching Mechanics

Power Throwing

Total Player Development

Background:
Coach Hernandez' background as a former player, scout, coach, front office official and agent provides a very unique experience for young players looking to improve their skills and acumen in baseball. He grew up in southern California but his Father and Grandfather are from the Bay Area, so his roots were planted here early as a child.  His Father played ball at San Jose State University and his Grandfather played for the San Francisco Seals professional baseball club.
Each played professionally for the Cubs and Red Sox, respectively. Coach Hernandez moved to the East Bay in 2013.
Playing Experience:
Coach Hernandez played high school baseball at South Torrance High School in southern California. He was a draft prospect out of high school where he played for the Los Angeles Dodgers Scout Team. After a major back injury during his Senior Year of High School, Hernandez turned his attention to the college route first. His college days were spent with two years at the Junior College Level (El Camino in Torrance, CA and Cuesta College in San Luis Obispo, CA) before moving on to Arizona State University under Head Coach Pat Murphy. After college, he was with the Valley Vipers Independent League team for one season in Scottsdale, AZ. His final year of baseball was in Minor League Spring Training with the Los Angeles Angels of Anaheim before he was cut and he joined the team's front office.
Baseball Experience:
After his playing days, Coach Hernandez joined the Los Angeles Angels of Anaheim front office in 2005. He was a statistical analyst and the team's Advance Scout for the 2005 through 2007 seasons. From 2008 until 2012 he carried a variety of roles, including being the Assistant Scouting Director when the Angels drafted Mike Trout. He was also in charge of the day to day operations of the Player Development system, working alongside coaches to instruct and develop minor league players on their path to the big leagues. His final role with the Angels was the co-head of Baseball Operations.
In 2012, he joined the agency side of the business working for the Boras Corporation. Hernandez did a variety of roles, including scouting and player relations where he worked with young players on the mental side of the game and prepared them for the draft process and big leagues.
On the coaching side, he was the head coach at Bentley in Lafayette, CA from 2014 to 2016. Since then, he worked for a baseball training Academy based in Phoenix, AZ.
Coach Hernandez is able to create a very unique approach to training young players looking to improve their game. He has worked and coached alongside superstar athletes, including the consensus best player in baseball in Mike Trout. He was trained and developed by former professional baseball players, coached and developed by major league managers like Mike Scioscia, Bud Black, Ron Roenicke and Joe Maddon. He has scouted, coached and worked with players at the major league, minor league, college and high school level. He can work with you on any facet of your game, both physical and mental.
Send a message to this TPC Instructor for questions or comments :