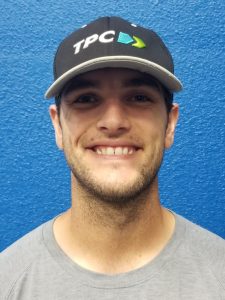 TPC Trainer since 2018
Instruction Disciplines:
Pitching
Power Throwing
Fielding
Catching

Strength & Conditioning
Will joins the TPC staff after being a student for many years.  A graduate of Foothill HS, he began training with TPC in 2001 and continued throughout his career.  He brings a wealth of experience and knowledge from every level of baseball.
Background:
Will is a former pitcher in the St. Louis Cardinals organization and was with the team since 2013. In 2010 Will was drafted by the Tampa Bay Rays but elected to attend Fresno State on a baseball scholarship. After two years at FSU, he transfered to CSU Monterey Bay. After a successful 2013 season he was selected as the school's first All American. He would then be drafted by the St. Louis Cardinals in the 26th round. In 4 seasons Will has been selected to an All Star team, the team's pitcher of the year and achieved league awards.
Coaching Experience:
Will has been a trainer since 2013 when he began his professional playing career.  He has worked with pitchers from the youth through collegiate levels.
Send a message to this TPC Instructor for questions or comments :